Three Ways to Add Lighting Control to Your Projects with Control4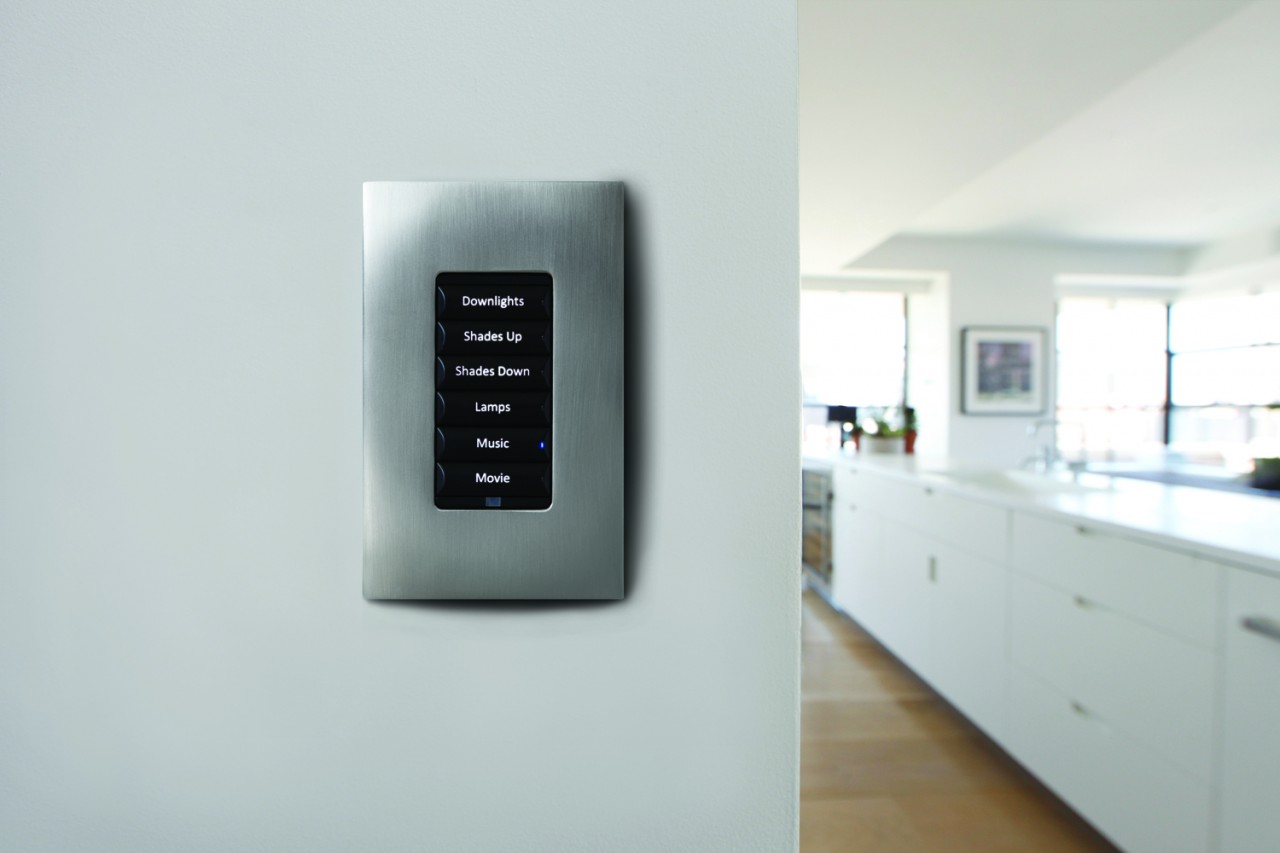 Smart Lighting Systems Add Luxury and Aesthetic Appeal
Lighting control is one of the most sought-after smart home features. Prospective homebuyers highly prize the convenience of smart control and the energy efficiency aspect of easily turning off lights when not needed. From the design and build side, professionals like you also understand how managing light intelligently can transform the look and feel of a home. Automated control can create the perfect lighting look for any space.
Whether you are working on redecorating, remodeling, an addition, or new construction builds, there is a lighting control system from Control4 that will make your Goochland County, VA projects stand out from the rest. Keep reading to learn about three models for integrating smart lighting control.
SEE ALSO: Interior Designers: 3 Ways to Use Lighting Control in Your Projects
Wireless Lighting System
If you are working on a project that involves something less than major construction, a Control4 wireless lighting solution might fit the bill. While not entirely wireless, this approach involves minimal re-wiring. Wireless keypads replace lighting switches throughout the home to control the lighting loads. The beauty of the system is that it connects all of those keypads into a mesh network allowing the homeowner intelligent control of multiple lights from one switch. For example, one tap on a button might turn on the island lights in the kitchen, while a double-tap might turn on all the lights in the kitchen. You can install simpler dimmers and switches for some areas and multi-button, programmable keypads in central rooms like kitchens and family rooms to set several customized lighting scenes.
Centralized Lighting Systems
In new construction or a major remodel project with the freedom to design in smart automation from the start, a centralized or panelized system provides ultimate lighting control flexibility. In this model, the lighting loads are wired back to a central controller. Wireless switches and keypads can then be installed wherever they're needed and desired, allowing for maximum design freedom, as the controls are not wired to either lighting loads or the controller. This approach allows for fast performance as lighting responds instantly, whether controlling one room or setting a complete scene with many lights across the entire house. This approach might also be very cost-effective for new construction as it doesn't require electrical wiring drops and boxes for many wall controls.
Hybrid Systems
As you might expect, the hybrid approach would involve using both models. If you are working on a major addition, all new electrical wiring will allow the opportunity to use a central panel for that new area of the home. To modernize, streamline, and add smart lighting control throughout, you can add wireless controls in key areas. There's no need to do it all with these systems; you can still have regular switches in closets, bathrooms, and other spaces that may not need smart lighting.
Clean Design
Regardless of the approach, smart lighting also offers more design flexibility in your projects. Get rid of "wall acne" by consolidating lighting controls into multi-button, multifunctional keypads. Place lighting controls where they make sense and fit your aesthetic vision rather than where an electrical box was installed. And with the ability to easily program lighting scenes with precise dimming and layering of lighting, you can create the perfect ambiance that shows off the best features of your designs.
Want to learn more about incorporating smart lighting control into your Goochland County projects? Give us a call at (804) 741-5816 or fill out our online form to get started today. We would love to work with you!